---
How can I use the site to help me be successful with my VA Compensation Claims?
Utilize our site and discussion forum to research Veterans Affairs Disability Claims procedures for benefits. Search for topics of interest. Join our active Veterans Affairs Disability Claims discussion forums and post questions to other veterans.
Search
Finding information on HadIt.com Veteran To Veteran. 
First option:  Search Hadit.com
. There is a ton of information on HadIt.com Veteran To Veteran and your question has probably been asked before, so the fastest way to find the information you are looking for is to 
Search
 for it. Remember you probably aren't the only one who's filed a VA Compensation Claim for your particular disability finding out what worked and what didn't and what to expect is invaluable. 
Read More
Search Tips
Choosing the right search terms is the key to finding the information you need.
Start with the obvious – if you're looking for general information on Veterans, try Veterans.
But it's often advisable to use multiple search terms; if you're looking for veterans benefits information, you'll do better with veterans benefits than with either benefits or veterans by themselves. And veterans benefits dental may produce even better results.
You might also ask yourself if your search terms are sufficiently specific. It's better to search on veterans hospital California than on veterans hospitals. But choose your search terms carefully; Google looks for the search terms you chose, so veterans hospitals California will probably deliver better results than "where can get veterans get medical care in California".
---
What VA Does after It Receives Your VA Compensation Claim – After VA receives your Application for Compensation, it sends you a letter. The letter explains what VA needs in order to help grant your claim. It states how VA assists in getting records to support your claim. The letter may include forms for you to complete, such as medical releases. Read More
---

U.S.C. is the law, the C.F.R. is how they interpret the law and last but certainly not least is the V.A. adjudication manuals that is how they apply the law. The section of the law that covers the veterans benefits is Title 38 in the U.S.C. in the C.F.R. is usually written 38 C.F.R. or something similar. Read More
---
Paid either in addition to (SMC K), or in place of regular ratings (all others). There are several different levels of SMC, and several different combinations of them as well. The most common are Housebound and Aid and Attendance, both typically paid at the rate of SMC L. Higher levels of Aid and Attendance are allowed, depending on the amount of care needed by the vet. They are typically paid at the rate of either SMC R1, or R2. Read More
---
Video's from around the web worth watching.
Written by: Steve A. Neff MSW The following is written from a C & P examiners perspective relating to psychiatric exams. It is a good guideline for all exams but I only did psych exams. I've been examined by the VA for multiple problems and this is my format when I go to be examined. A little common sense and clarity of thinking will go a long ways towards getting you what you are entitled. Read More
---
This is not your mother's arithmetic and 50 + 50 does not equal 100. It's also called fuzzy math by some, so plug in your percentages into the calculator and it will tell you what your total percentage is.
---
The following is the index with links to the various Training and Fast Letters plus a few miscellaneous. These letters are not necessarily in the original formatting. I have tried to present them in an easy-to-read form instead of some forms as originally presented. Some of the paragraphs were WAAAAYYY too long. lol – HadIt.com Member fanaticbooks. Read More
---
Requesting Your Copy of Your VA Claims Folder (C-File)
We can not stress enough how important it is to: View your VA Claims folder at the Veterans Affairs regional office. Call the VA at 1-800-827-1000 and request an appointment to view your VA C-File (claims folder). Ensure that all the records in your Veterans Affairs C-File are yours.  Check that everything you have sent to the VA is included in your C-File. After viewing your VA Claims folder (c-file) and correcting any mistakes you may find. Then request a hard copy of your claims folder (c-file). Read More
---
Check your state benefits here  This is by no means an extensive list and we recommend calling the VA at 1-800-827-1000 with any questions about the following benefits.
Educational Assistance for Dependents: (under chapter 35) Veteran Must be rated 100% and permanent and total by the VA.
Civilian health and medical program for dependents/survivors (CHAMPVA) Veteran Must be rated 100% and permanent and total by the VA.
Specially Adapted Homes
---
Question presented since we went from version IV to 5 of the Diagnostic and Statistical Manual of Mental Disorders M21-1 MR Part III IV 3 Sec A-1 General Claims Process Which version are being used in VA Compensation Claims.
Click this link for the most recent version Section A. Examination Requests – Veterans Benefits – United States Department of Veterans Affairs
---
2010 Interview with me your webmaster and founder of HadIt.com Veteran To Veteran I'm known as Tbird on the forums you can find me on LinkedIn if you are so inclined Theresa "Tbird" Aldrich.  (During the interview we discussed informal claims, VA did away with informal claims in 2015)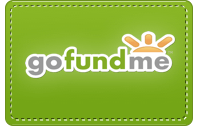 ---
What is HadIt.com Veteran To Veteran?
HadIt.com is a disabled veteran owned website that focuses on VA Compensation Claims research through articles, but most importantly by our forum. In this community we focus on VA Compensation Claims, VA benefits, VA Law, how to get your VA claims granted, how to file an appeal, what an appeal means, and our robust community forum.
Search the site for your disability and see how many folks are dealing with the same disability. You can learn a lot from each other about the VA Compensation Claims process, what it all means, and how to endure the long and arduous wait many of us go through. Seriously check out our forums, you don't have to register to search, only if you want to post and it's free.
---
What veterans say about HadIt.com Veteran To Veteran
I couldn't have done it with out the help of hadit.com, I'm one for not asking for help, so your site was my saving grace. I was medically retired from the Air Force in 2007 and they awarded me 60%, I then filed my claim with the VA in New Mexico thinking I would get at least 60% VA disability, they AF awarded me 60% for loss of sphincter muscle control and 10% for plantar foot problem in 2007. The VA rated my loss of sphincter muscle control at 10% and stated my foot problems was not service conected in May 2008, imagine that! At that point, I made it my #1 priority to learn more and while I was doing some internet surfing to figure out what went wrong with my claim, thats when I found Hadit.com in 2008. Long story short, info, med records, doctor statements advice from the hadit.com website... I just received my little brown envelope in the mail last week and a nice deposite into my bank account... 100% P&T with chapter 35 benefits. Now I'm doing a little more reading in hadit.com so I can figure out which way to go with social security. Thank God and your hadit.com website!
---
Pages
Posts by category
Testimonials
Knowledge Base
Categories