[no_toc]
So many stories of VA not doing right by their veterans. Here's another this time, Bay Pines VA. When a hospital has to pause surgeries there is clearly something that went wrong. The OIG investigated a complaint that a thoracic surgeon was incompetent and while the OIG did not substantiate that the surgeon was incompetent though 3 veterans died within weeks while in post op care after thoracic surgery.

I gathered up some stories for you over time of VA's spotty record. Read on.
Published: BAY PINES, Fla. (WFLA) – Concerns about quality of care have shut down the thoracic surgery unit at the VA hospital at Bay Pines. VA spokesperson Jason Dangel confirms the decision to "temporarily pause thoracic surgeries." The Joint Commission, a group that accredits hospitals, received a complaint about the thoracic unit and notified Bay Pines.
VA investigators plan to visit the state to look into management, personnel issues and medical practices at the Roseburg and Eugene veterans
clinics, a spokeswoman for an
Oregon
congressman said.
The investigation follows a report by The Register-Guard less than two weeks ago on claims by Dr. Scott Russi and several nurses that poor leadership at the Roseburg location and retaliation against whistleblowers were driving doctors to move to the Eugene clinic, compromising patient care.
"Under Secretary Shulkin, VA's new direction is to hold employees accountable and to be transparent with our findings and actions," Cashour said."… Followed by more blah, blah, blah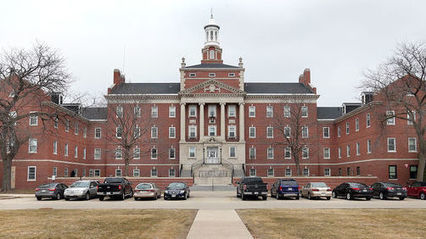 The watchdog agency for the federal Department of Veterans Affairs says staff at the Tomah VA Medical Center failed to report a dentist who used improperly sterilized equipment for more than nine months and found surprise inspections could have alerted hospital leaders sooner.
The findings are contained in a report released Thursday by Office of Inspector General on its investigation into the lapse in hygiene, which could have exposed hundreds of veterans to bloodborne infections, including HIV and hepatitis.
Theresa "Tbird" Aldrich's insight:
"What the heck is wrong with people? What kind of doctor doesn't sterilize his equipment? What happened to do no harm? I was one of 1800 veterans in St Louis when this happened here. It was horrible the waiting for the test results to make sure I was clean."
The inspector general reported conclusions based on an investigation requested by U.S. Rep. Peter DeFazio, D-Springfield. DeFazio said he heard from a constituent in 2014 that patients experienced long waits for colonoscopies and problems with the quality of those colonoscopies at the Roseburg VA.
The facility has repeatedly run out of surgical equipment, used expired tools and dirty sterile storage areas. Conditions are so dangerous at the Department of Veterans Affairs Medical Center in Washington, D.C., that the agency's chief watchdog issued a rare preliminary report Wednesday to alert patients and other members of the public.
Steve Inskeep talks to VA Inspector General Michael Missal about an investigation into the D.C. Veterans Affairs Medical Center. It found serious issues regarding the handling of medical equipment.
"The man laid down on the floor, and they went in there and picked him up and set him back in the chair," one veteran recalled.
The investigation found that once the veteran died, hospice staff members requested a staffer known as a "transporter" to get the body moved to the morgue.
The transporter told them to follow proper procedures and notify dispatchers, but that request was never made, so nobody showed up to take the body away.
Questions about the quality of care for veterans at the Cincinnati Veterans Affairs Medical Center — as well as problems facing Veterans Affairs hospitals around the country — will be the focus of this.
The U.S. Department of Veterans Affairs is conducting an internal investigation into the Oklahoma City VA Medical Center, officials said.